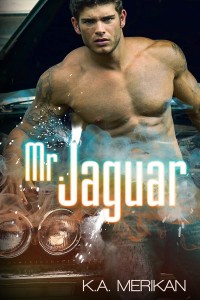 PHOTO DESCRIPTION:
Two men lie on a bed locked in a passionate embrace. Completely naked, oblivious to the world around them, they share something special, a bond they couldn't possibly have with anyone else.

See the photo here (NSFW)
STORY LETTER:
Dear Author,
I feel there is so much emotion on the bottom's face in this photo. I want to know what the story is behind these two guys. The author can write anything they would like, as long as the story includes the following:
1) I love enemies-to-lovers and best friends-to-lovers stories. I don't care which route you go, I'd just like it to be a story from one of those genres.
2) I love angst! Angst would be very much appreciated.
3) It has to have an HEA. I'll leave the rest up to you. Tell me who they are, why they are so in love, how they got to this point, and where they are going from here.
4) No gratuitous sex or PWP, but like the picture shows, I'd like this one to have some seriously hot smexin'.
5) Would prefer this one not to have any BDSM.
Sincerely,
Stacey Jo

STORY INFO:
Genre: contemporary
Tags: enemies to lovers, cinderfella, reunited, geeks/nerds, blue collar, businessman, bullying, escort, first time, high school crush
Word Count: 33,605
EVENT: Love's Landscapes
Mr. Jaguar on Goodreads (NSFW)
ePub | Mobi | PDF
Review Mr. Jaguar on Goodreads