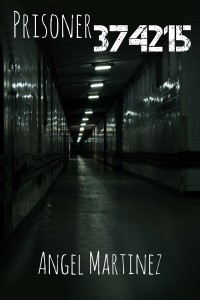 PHOTO DESCRIPTION:
While the cell is sparse and cold, at least this one has a bed. The figure resting there is too thin; too still, the prominent bones the result of long starvation, the stillness the product of too much anguish and abuse. He watches, though. An anxious, intelligent mind still occupies this frail and failing body, one that watches and wonders about the new guard occupying his cell each night.
STORY LETTER:
Dear Author,
He enters my cell daily at ten pm. He leaves in the morning at six am. He never says a word. Never moves from where he sits right beside the thick steel door. He does not beat me. He doesn't take me to the tiled room at the end of the corridor. He doesn't goad me, smirk when I wince afterwards, cry, or scream. I'm not sure what he does when I drift off, into deep, exhausted, pain-drenched sleep. I think he just watches. A fixture, a security, so they may state that I'm not left unattended. Sometimes I wish…
I would prefer that this is realistic, no character death, no paranormal/urban fantasy story. Sci-Fi and historical are okay though. I do not need sex, some cuddling would be fine, hurt/comfort is fine. No need for a HEA, I'm happy with a HFN or the hope for a HFN.
Bonus points if you don't turn this into a BDSM story, and instead go for the chamber drama of prison life, potentially in a non-democratic country or dystopian world.
Please have fun writing it!
Sincerely,
Steelwhisper
STORY INFO:
Genre: science fiction
Tags: futuristic, dystopia, security, guard, prison-captivity, dark
Content warnings: violence, medical experimentation, attempted rape, semi-explicit descriptions of past abuse and torture
Words: 10,360
This story has been removed at the request of the author.