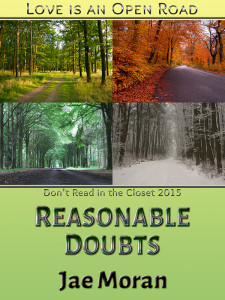 PHOTO DESCRIPTION:
A tall, slender man in a gray business suit walks along a city street holding twin girls by the hand. The girls are about five years old and wearing fluffy, pink tulle skirts with colorfully striped tights and sneakers. The three of them appear to be having an intense conversation.
STORY LETTER:
Dear Author,
I never thought I'd find myself in the situation where I'd be part of a loving family, especially not consisting of twin girls! People always considered me the ice-cold lawyer who takes everything way too serious and never cracks a smile at any joke whatsoever.
Everything changed the moment I met X. Little by little I started to loosen up with him (in more ways than one), and then we found the girls.
Please help me tell the story of how we met and maybe how we went on adapting to each other's differences.
Sincerely,
Jane A
P.S. Requirements: I'd like the MC to have any white-collar job and his partner can be anything opposite to that (just not anything flamboyant). Please do not include BDSM, but kink is totally okay.
STORY INFO:
Genre: contemporary
Tags: businessmen/lawyers, visual arts, family drama, fetish/toys, men with children
Word Count: 47,851
Acknowledgements
A huge thank you to the Goodreads MM Romance crew and all of the folks paddling like hell behind the scenes to make DRitC work. You are all amazing.
EVENT: Love is an Open Road
Reasonable Doubts on Goodreads
ePub | Mobi | PDF
Review Reasonable Doubts on Goodreads