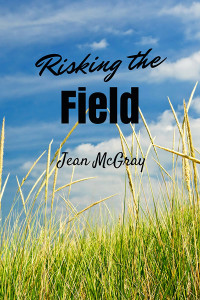 PHOTO DESCRIPTION:
Two young men embrace and kiss passionately in a green field, one with a leg kicked out behind him, like he has just run across the field to tackle his friend and kiss him. They look like they are laughing and smiling, happy just to be together.
STORY LETTER:
Dear Author,
See these boys and how happy they look? Hmm, yeah, me too…
But what happens if all is not as it appears? If your best friend, the person you love is in danger— if sacrifices/hard decisions need to be made. Will you be strong enough to make them, to see them through? Can you risk your friendship? Can you risk letting your friend know your true feelings? Are you willing to risk anything to keep him safe?
I'd love a YA story, contemporary or fantasy. Sex lite or heavy or not at all, I don't mind. Does not have to be GFY, but I do want a best friends to more story. I'd prefer no sci-fi or BDSM.
Thank you author— look after these boys, I think they might be in for a rough ride, but I'd like their hearts intact at the end.
Thank you in advance,
Sincerely,
Lori
STORY INFO:
Genre: contemporary, young adult
Tags: gay for you, friends to lovers, high school, coming out, family drama
Word Count: 14,182
Acknowledgements
To Lori, whose wonderful prompt drew me in and demanded that I write their story. To my beta reader, Serena, who helped keep me on track and gave me invaluable advice. To my amazing sister, Misty, whose encouragement and support helped me pick up a pen again. To my mom, who gifted me with my love of books and has always supported me and told me to follow my dreams. And to the real Davey, I miss you every day. This one is for you, honey.
EVENT: Love is an Open Road
Risking the Field on Goodreads
ePub | Mobi | PDF
Review Risking the Field on Goodreads