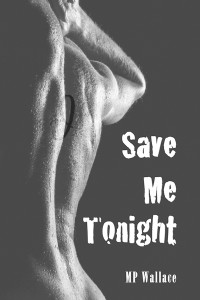 PHOTO DESCRIPTION:
Two men in the middle of hardcore doggy style sex in a bushland setting, both fully naked, and the sex looks angry. There is another set of men's legs there in the frame, but not a part of the sex.
STORY LETTER:
Dear Author,
MC1: Stupid, arrogant son of a bitch. And I mean that in both the figurative and literal sense. Because if I could have laid my hands on his mother, I'd have skinned the bitch alive, and worn her as a fur coat. And this fool obviously takes after her. What did he think he'd get? Demanding an alliance. Forcing me into this goddamned mate bond. I may not have a choice, but I'll make damn sure he regrets taking my freedom, bargaining for my dick like it's something he could own. I'll give it to him till he screams. And then give him more.
MC2: He never knew it, but he saved me from her when I was a child. From the monster, my mother. Saved me and gave me hope. And now I need this alliance to save my pack from her legacy. But it's not just for the pack. I know it's wrong, forcing him to bond with me, giving him this insatiable craving to breed with someone he despises, someone he could never love. I am tainted. Her son. But I've been in love with him since I was a child. If this is all I can have of him, I'm taking it. I know he'll be brutal. I just hope he doesn't kill me.
Sincerely,
Mary
STORY INFO:
Genre: contemporary, paranormal
Tags: shifters, revenge, enemies to lovers, public activity, dubious consent, first time, implied m-preg, men with children, fated mates
Word Count: 20,607
Acknowledgements
Thanks to Mary for a great prompt. Thank you for giving me these men.
To my beta readers and friends who live by the adage of only real friends will tell you the truth, thank you Will, Bec, and Lee C.
And special heartfelt thanks to Anna, Raevyn, Sue, and Shaz.
EVENT: Love is an Open Road
Save Me Tonight on Goodreads (NSFW)
ePub | Mobi | PDF
Review Save Me Tonight on Goodreads