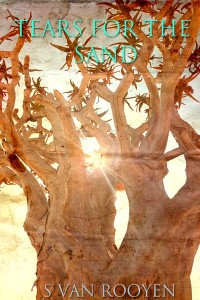 PHOTO DESCRIPTION:
Stormy grey eyes, looking straight at me with a contemplating look. Long red-dusted hair pulled back from a face that has seen life in its full technicolour glory. Full untamed beard with black, red, and silver. Lips silent, as the man leans against a monotone tree. Clothes of soft grey, blue, and brown stretched across his upper body as he leans back with his left hand resting behind his head.
STORY LETTER:
Dear Author,
What do you see when you look at me? Am I even real to you? I just… UGH!!! Can you show me love without saying those three little words. I want to just close my eyes for moments at a time and laugh at how good it makes me feel to… yeah. Can you do that for me?
I'll keep things even more simple and say I want a story about grown men.
No to historical, paranormal, fantasy, sci-fi, or BDSM.
Thanks,
Taya
STORY INFO:
Genre: contemporary
Tags: angst, bikers, businessmen, divorce, mental breakdown, Namibia, over age 40, road trip, stalking, South Africa
Content Warning: profanity, feminine sexualisation of motorbikes
Word Count: 18,807
Acknowledgements
For TayaJay for giving me a face, emotions, and words.
This story is for you.
To Debbie, Julia, and Francu… you have shed tears for the sand with me. Love you all… and all that shit, yeah.
Dedication
This isn't just another story, it's personal.
In life there are always choices, but for some there are none. This story is dedicated to the gay men in my life. To the hardships they have faced and will face. To the men who have had to pretend to be someone else to have an acceptable normal life.
Finally it's dedicated to the men who have had to live life without acceptance, without unconditional love.
EVENT: Love is an Open Road
Tears for the Sand on Goodreads
ePub | Mobi | PDF
Review Tears for the Sand on Goodreads