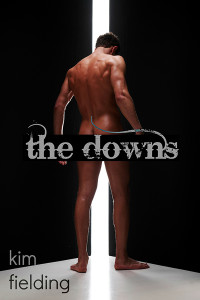 PHOTO DESCRIPTION:
A naked man stands with his back to the viewer, a plain white floor beneath his feet. Ahead of him, a pair of large black doors are ajar, revealing a glimpse of bright light. The man's shoulders are slightly hunched and his head is bowed; he appears hesitant to face whatever fate awaits him through the doors.
STORY LETTER:
Dear Author,
He stood, head bowed, body tense, waiting. No matter what happened next, his life would never be the same…
Please give this man his life changing event, whatever that may be, as long as he ends up with his HEA/HFN by the end.
Thank you,
Aislinn
STORY INFO:
Genre: fantasy
Tags: hurt/comfort, magic users, prison/captivity, revenge, disabilities
Content Warnings: rape (briefly suggested but not described)
Word Count: 31,157
A Note from the Author
My deepest gratitude to John Andresen, who kindly gave me permission to use his beautiful photograph as the cover of this book. You can view his work at his website:http://www.johnandresen.no/. Thanks also to my dear friend Karen, magical polisher of my prose. I'm grateful to Jennifer Mattison for her edits. And thank you, Aislinn, for the wonderful prompt that inspired me so well.
EVENT: Love is an Open Road
The Downs on Goodreads (NSFW)
ePub | Mobi | PDF
Review The Downs on Goodreads