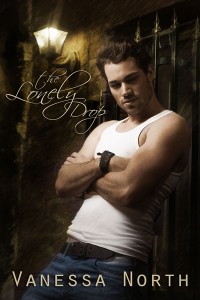 PHOTO DESCRIPTION:
Two men lie naked in bed. One is on his stomach, with his head out of the frame, the other strokes a hesitant hand down his lover's back.
See the photo here (NSFW)

STORY LETTER: 
Dear Author,

Ten years ago, I turned him down.
One night stands were his norm, and not because he couldn't have had a relationship if he'd wanted one. He could pretty much have any man he wanted. I walked away because I deserved better.
Now our paths have crossed again. He has the world at his feet. It's a tempting thought to throw away my lifetime of ideals for a single night with him.
Do I still have the strength to walk away?
Do I even want to?
Take the story where you want it to go.

My only request is for a contemporary story with a HEA.

Thank you!

~ Pamela Su ~

STORY INFO:
Genre: contemporary
Tags: culinary/bartenders, reunited, second chance, long distance, businessmen, masturbation, switch/versatile
Word Count: 23,955

Dedication
To Pamela Su.

Author's Note
Some events in this story take place during the snowstorm that hit the southeast United States in January 2014. In order to make this work with my story timeline, I took some artistic liberties with details of the storm, including the dates the storm occurred.

Asheville, North Carolina is a special place to me, a place I lived for several years. The Haywood Inn in this story is an amalgam of Asheville hotels, and should not be confused with the very real Haywood Park Hotel downtown. Though the primary settings in the book are fictitious, street names and neighborhoods are based on real places, and reliable sources (AKA Google and Urban Spoon) inform me that Nick's favorite noodle shop is still located on Pack Square.
EVENT: Love's Landscapes
The Lonely Drop on Goodreads (NSFW)
ePub | Mobi | PDF
Review The Lonely Drop on Goodreads