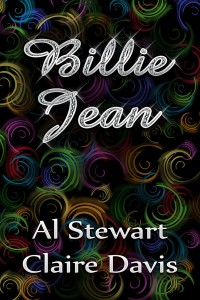 PHOTO DESCRIPTION:
There are two photographs.
Photo 1: In the first photograph a young, attractive man is dancing. He wears only panties, bra and a hat. His face is hidden, perhaps suggesting secrecy.
Photo 2: In the other photograph a man stands with his hands in his pockets, baring his toned chest. He wears sunglasses and has a surly expression.
STORY LETTER:
Dear Author,
My boyfriend and I have decided to take the next step in our relationship and exchange keys. He works odd hours as he's a (cop, FBI, commando, doesn't matter as long as it's cool and dangerous). I have a secret that I haven't told him yet, I like to dress in women's underwear. I'm not ashamed of this at all; I just haven't found the right way to tell him, it doesn't go over well with everyone. I don't think he'll have a problem with it, but you have to take your time with these things.
I don't have too many things I'm picky on, it can BDSM, contemporary, paranormal or whatever as long as it's not apocalyptic. I'd like for MC2 to catch MC1 dancing in his underwear (maybe to Michael Jackson or something like that) as to how he finds out about the cross-dressing. Also something from MC2's job will cause some danger to MC1.
Sincerely,
Shantel
STORY INFO:
Genre: contemporary
Tags: performance arts, law enforcement, cross-dressing, hurt/comfort, outdoor sex
Content Warnings: abduction, references to past abuse
Word Count: 18,511
Acknowledgements
I would like to thank the following people for being so generous. Our fabulous cheerleaders: JenM, Connie, Helna, Layla, Ramona. Our loyal readers: JenM, Helna, Connie. Blondie, for her editing services. Debbie McGowan and Kim Alan, who both offered us so much encouragement when we needed it. V.W Singer, for his cover art and Noah, for making me blush and giggle. I love you all dearly.
Dedication
If you have ever felt that you cannot find your place in this world― then this book is dedicated to you.
EVENT: Love's Landscapes
Billie Jean on Goodreads (NSFW)
ePub | Mobi | PDF
Review Billie Jean on Goodreads