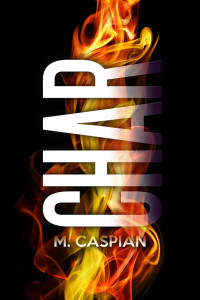 PHOTO DESCRIPTION:
A round-faced young man stands angled toward the viewer, his vivid red hair falling around his shoulders. He looks out of the picture, to the right of the viewer, and in his left hand he cups the huge head of a gray dragon, its yellow eyes gleaming. Embers and ash drift down around them.
STORY LETTER:
Dear Author,
With a baby face like this no one ever suspected I'd be the one. The one to burn it all down. I thought I'd feel regret, but with my dragon by my side I don't need anyone else.
Surely, he's not alone. Everyone deserves someone to love. Please help him.
The rest is wide open for the author's imagination to take flight. No constraints.
Sincerely,
Vivian
STORY INFO:
Genre: urban fantasy
Tags: dark, sex worker, barely legal/looks younger, ginger protagonist, age gap, friends to lovers, interracial, grief, dragon shifter, fae/fey/fairies
Content Warnings: abuse, graphic violence, non-consensual drug use, gang rape, non-consensual, secondary character death
Word Count: 37,824
Acknowledgements
Thank you Vivian, for your wonderful prompt. Thank you to the whole team who supported me: Elizabetta, Tully Vincent, Eve, Ery, Anyta, and Raevyn: even more than usual, I couldn't have done this alone. Special thanks to Sam. I underutilized your talents horribly, but you were patient and kind, and without you there'd be no story at all. Thanks to the group mods for running the event: you all rock.
EVENT: Love is an Open Road
Char on Goodreads
ePub | Mobi | PDF
Review Char on Goodreads