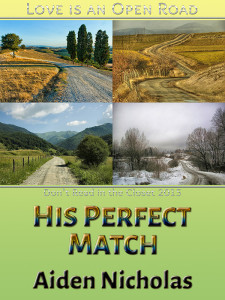 PHOTO DESCRIPTION:
Two young guys are sleeping in bed. One has fallen asleep on a textbook. He has his arm wrapped around the leg of his friend who is sleeping in the opposite direction. They are both shirtless and are partially uncovered below the waist.
STORY LETTER:
Dear Author,
It may have been too hot, too late, and too boring to study for spring finals in our small apartment, but my anxiety was in overdrive and his larger bed made for my most productive study sessions. Roommates for the past three years he understood my idiosyncrasies. Though, I am not sure how exactly this came to be when we finally passed out…
Please give these guys a cute story!
Thank you,
Ale
STORY INFO:
Genre: new adult
Tags: college, friends to lovers, nerds, coming out, frottage
Word Count: 15,362
EVENT: Love is an Open Road
His Perfect Match on Goodreads (NSFW)
ePub | Mobi | PDF
Review His Perfect Match on Goodreads