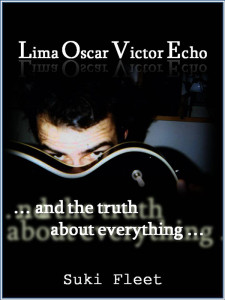 PHOTO DESCRIPTION:
Two young men sit on a wooden bench overlooking the countryside. The men sit with their backs to us. They have their arms around one another, and their bowed heads are touching. They look to be lovers.
STORY LETTER:
Dear Author,
I saw this picture and would love to know their story.
These two are either long-term friends or lovers, not sure which. They should be happy but for some reason they feel sad to me, maybe they have lost someone close or even a beloved pet. I don't really know. One of them could be ill or going away. Could you please write their story?
I would like a HEA/HFN, not sci-fi or historical please, everything else is good.
Sincerely,
Tracy G
STORY INFO:
Genre: contemporary, new adult
Tags: first kiss, first time, visual arts, musician, coming out, friends to lovers, family drama, teaching, college student
Word Count: 26,970
Acknowledgements
A big thank you to my beta readers Jo, Nina, Charley, and CJane, and an even bigger thank you to my fantastic editor, Sue. You rock.
Heartfelt thanks also to Tracy G for the inspiration for this story.
Author's Note
The South Wales Valleys (Welsh: Cymoedd De Cymru) are a number of industrialised valleys in South Wales. Commonly referred to locally as "the Valleys".
EVENT: Love is an Open Road
Lima Oscar Victor Echo and The Truth About Everything on Goodreads
ePub | Mobi | PDF
Review Lima Oscar Victor Echo and The Truth About Everything on Goodreads