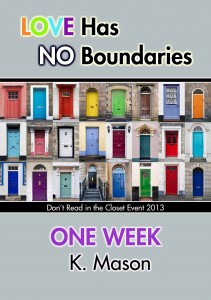 PHOTO DESCRIPTION:
There are two men on a bed. One man lies on his back. His eyes are closed and one arm is held up over his head. The other man, who has a well-trimmed beard and a rosebud tattoo on his chest, leans over him, as though he is about to kiss him.
See the photo here

STORY LETTER:
Dear Author,
Please take inspiration from the song Flaws by Bastille. I hope it's okay to be so vague, but I would thoroughly enjoy a piece that embodies the heart of the song. Bonus points for any scenes involving dancing at a club or sports. Additionally, I would love to see some of these flaws perhaps being one of the characters denial, perhaps even involving the fact that he may have a girlfriend/wife when he feels attraction to the other? HFN/HEA preferred.
If any further clarification/suggestions are needed, please just ask! 🙂
(And here's to hoping I did this right! First time requesting.)
[Lyrics for the song Flaws are written of Dan Smith of Bastille]
Sincerely,
Samantha

STORY INFO:
Genre: contemporary
Tags: infidelity (not between main characters), friends to lovers, gay for you, accountant, project manager, mutual masturbation
Word count: 16,805
Acknowledgement
I would like to offer a huge thank you to the members of the YA GLBT group on Goodreads for all their help, support and encouragement whilst writing this story, particularly Elci and Kat for beta reading for me.
One Week on Goodreads

PDF | Mobi | ePub
Review One Week on Goodreads