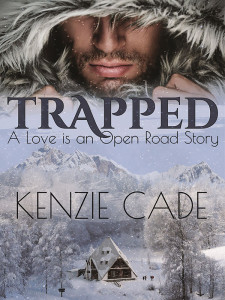 PHOTO DESCRIPTION:
Two men in a cabin room. One is lying on the bed with the other leaning over him. The man lying on the bed is resting with a smile on his face. The other is looking down with a happy smile, seemingly staring at the first man's lips.
STORY LETTER:
Dear Author,
"That's me. The one in the hat. Why did I think this weekend away would be such a good idea? Ten of us, all sleeping in one cabin in the middle of winter, freezing our balls off. I must have been crazy, especially as I had to go and wake up [guy on bed] after he drank enough to sink a battleship last night. He was like a man possessed. And now I can't stop staring at his mouth. What's wrong with me? I'm not gay, he's not gay. It's fucking ridiculous. What am I gonna do?"
Almost anything goes with this prompt. But I would LOVE to see lots of smouldering tension and steamy 'almost' moments. Contemporary preferred, no shifters or supernatural please.
Sincerely,
Anna
STORY INFO:
Genre: contemporary
Tags: gay for you, bodyguards, friends to lovers, couples therapy, mild homophobia, retreat, familial expectations
Word Count: 23,680
Acknowledgements
Thank you to Anna for the wonderful prompt! I love these guys and I hope I did them justice for you. Also, many thanks to Piper for talking me through this one and to Lexi for helping make it better. You guys rock so hard. And to the team that made this possible— the Goodreads M/M Romance group mods, Jaime, and the proofers— you guys are a well-oiled machine. Thanks for all of your help in keeping me on the right track.
EVENT: Love is an Open Road
Trapped on Goodreads
ePub | Mobi | PDF
Review Trapped on Goodreads