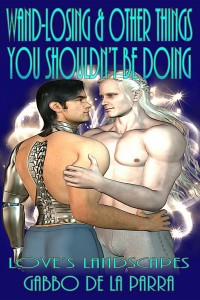 PHOTO DESCRIPTION:
A painting of a handsome man in semi profile, part human part machine, looking at one of his hands. His machine parts and clothes are done in gold, copper and brass tones with clouds resembling cogs in different sizes surrounding him. He wears a top hat adorned with goggles and two feathers, one of a pheasant and the other of a peacock. He's the embodiment of Steampunk imagery.
STORY LETTER: 
Dear Author,

Hi. My name is Max. A few hundred years ago my ancestors had the bright idea to turn the barren rock this planet was into a garden. A group of scientists and technicians had a plan which would take generations to create a beautiful ecosystem. It was still just a rock in space back when my many times great-grandparents lost touch with the rest of the universe. I don't know why the supply ships stopped coming, was it a war? Our stories tell how the technicians faced a future in a hostile place with no hope of returning home. They did what humans always do; they survived and changed both themselves and their environment.
You may look at me and see something less than human. I look at myself and see a man. I have parents who love me, siblings and cousins who share my life. I have dreams for a future with a special man and maybe children of our own. So what difference does it make that I am as much technology as biology? Does that give these interlopers the right to come here claim our Eden as theirs? They say we are not men, I say we are and that we will fight for our home.
And, Author, there is one particular man among the invaders… I can see a future with him. I imagine a life together, and one day, perhaps, children with his beautiful eyes.
Dear Author, please, Help me― help us― find our happily ever after. 

Sincerely,

Peggy
STORY INFO:
Genre: science fiction
Tags: steampunk-ish, magic users, screwball space opera, not-what-it-seems, spacemen/aliens, switch/versatile
Content Warnings: robotic foreplay
Word Count: 31,487
EVENT: Love's Landscapes
Wand-Losing and Other Things You Shouldn't Be Doing on Goodreads
ePub | Mobi | PDF
Review Wand-Losing and Other Things You Shouldn't Be Doing on Goodreads