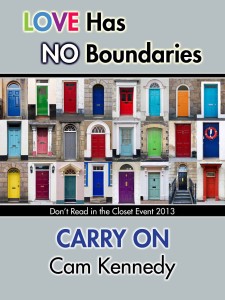 PHOTO DESCRIPTION:
A dark room, illuminated by a large window set in the wall. A boy, dressed in a short-sleeve white dress shirt and nothing else, is chained and sitting on the floor. His arms are crossed on his bent knees, and his head rests on them, his longish brown hair hiding his face.
STORY LETTER:
Dear Author,
He's alone and in utter despair. He has long lost hope that his situation will change.
Is he a kidnap victim?
Is he a new shifter waiting for his first change?
Is he a vampire's blood slave or a sex-slave?
Is he being abused by his captor(s)?
The final choice is up to you.
I'm open to any genre – contemporary, paranormal, fantasy, etcetera, with the only restriction being no BDSM. If it's slave fiction, then it should be in the hurt/comfort style― non-con/dub-con can be included though.
And an HEA please!
Sincerely,
SueM
STORY INFO:
Genre: science fiction
Tags: alternate universe, spy/special forces, age gap, children, coming of age,
child abuse, slavery, homophobia
Content warnings: Mention of underage sex, abuse, and/or dub-con situations
Word count: 12,161
Dedication:
SueM, I hope this story is exactly what you were looking for. Thank you for inspiring me.
Carry On on Goodreads

PDF | Mobi | ePub
Carry On on Goodreads