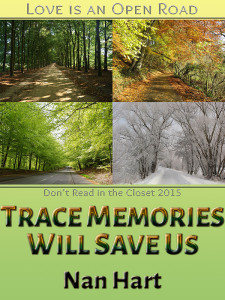 PHOTO DESCRIPTION:
The photo is a cybernetic-looking male kneeling, head bowed, surrounded by light that looks to be illuminating him. His joints are rounded like a ball-jointed doll. The entire image is very blue.
STORY LETTER:
Dear Author,
I'm scared. This last round of updates has me changing. Changing in ways that I didn't know could happen. When will it end? The experiments, the travel, the fighting… the recovery. Recovery is almost worse than the war. Space wars are notorious for short life spans. Except when your life has been extended. Several lifetimes over.
I'm so tired. I still retain my humanity, by a thread. I would like to remember what happy is like. I want to have meaning in my life. Dare I dream? For love…
Thanks.
Sincerely,
Eloreen Moon
P.S. No rape scenes, but reference is fine as long as there is warning.
STORY INFO:
Genre: science fiction
Tags: futuristic, other world, spies/secret agents, hackers, science experiments, sweet/no sex, cliffhanger
Content Warnings: non-sexual violence, abuse
Word Count: 4,735
EVENT: Love is an Open Road
Trace Memories Will Save Us on Goodreads
ePub | Mobi | PDF
Review Trace Memories Will Save Us on Goodreads