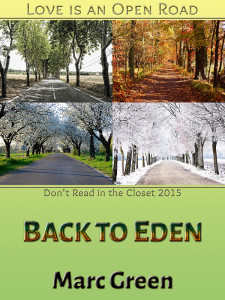 PHOTO DESCRIPTION:
Five handsome cowboys are turned away from the observer, buck naked except for their cowboy hats. They are standing in a line next to each other on a ground somewhere outside. Grass, brush, and trees surround them, and there is water close-by. They have muscular backs, fit bodies, and firm butts. They appear free and happy as they throw their towels over their shoulders.
STORY LETTER:
Dear Author,
That's it. We've had it. We're done with convention. We're sick of toeing the line. We want to live our lives the way we say, not the way society tells us. We're off into the woods to live naked and to see what happens. We've thrown caution to the wind and nature is calling us.
Knock yourselves out guys. This can be anything you want. No dub con.
Sincerely,
Dawn Sister
STORY INFO:
Genre: contemporary, paranormal
Tags: ranch, cowboys, shifter, vampire, angel, voyeurism, public activity, poly mmmmm, runaways, homophobia
Content Warnings: cliffhanger
Word Count: 9,191
EVENT: Love is an Open Road
Back to Eden on Goodreads (NSFW)
ePub | Mobi | PDF
Review Back to Eden on Goodreads