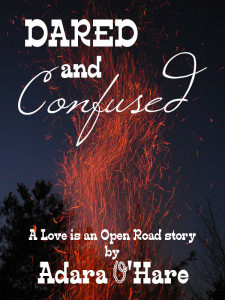 PHOTO DESCRIPTION:
A photo of two cowboys in their early twenties kissing in a barn. One man wears a maroon-and-white gingham shirt and a black Stetson, and the other a blue-and-white gingham shirt and a straw-colored Stetson.
STORY LETTER:
Dear Author,
It started with too many shots of Jack and a game of "Truth or Dare?". It was only supposed to be a quick kiss. I've never kissed another guy before. So why did I find myself back in his arms, lost in his brown eyes the next night? And why does the thought of never kissing him again make me feel like I would be missing out on the hottest thing in my life?
Please give these hot country boys their story.
I would prefer a contemporary story, no fantasy or paranormal. Hot sexy times would be greatly appreciated!
Thank you,
Liza
STORY INFO:
Genre: contemporary
Tags: cowboys, college students, young adult characters, friends to lovers, first time, blow job, frottage, coming out, "Truth or Dare?", HFN, Southern U.S.A. colloquialisms
Word Count: 16,418
Acknowledgements
Thank you to Liza for the fun prompt. I've wanted to write a "Truth or Dare?"–based story for a while, and this was the perfect opportunity. (I had a wee bit too much fun with the dialect also.) I hope it meets with your approval.
Thank you to everyone who helped whip this story into shape. To my beta, Jay: thank you so much for your thoughts to help me get this story ready; you were right on the mark. To my editor, Anna: thank you for your insights; they helped me get it right. To the DRitC Event Team: you're amazing― beta readers, editors, formatters, proofreaders, QAers, and cover designers― this event wouldn't be what it is without all of your hard work. (And as I'm part of that team, I would know!) Thank you so much for all of the eyes and expertise you lend. This story is better thanks to all of you.
EVENT: Love is an Open Road
Dared and Confused on Goodreads
ePub | Mobi | PDF
Review Dared and Confused on Goodreads