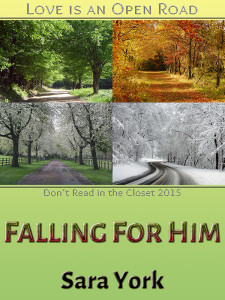 PHOTO DESCRIPTION:
A very slender, well-toned young man poses in front of a dark-blue background. The photo depicts his torso from shoulders down to mid-calf. He's shirtless and wearing fuchsia silk stockings topped with bows and held by a pink garter belt. He's also wearing white lace, low-cut panties over the garter belt.
STORY LETTER:
Dear Author,
My life was nothing but stress, working as a TA, and trying to get my masters… until the packages started showing up, and the online meetings started. I receive packages from him and instructions. I turn on my webcam so he can see me enjoy his presents. I'm standing here thinking over the gifts and our online meetings over the last few weeks while waiting for him to join the chat. My web cam is on and I'm dressed in my newest present, hoping this time that he will finally tell me who he is. I love the way he makes me feel. The things he makes me do are embarrassing yet arousing. He must know me, but I've never seen his face and the voice coming from the computer speakers is not one I recognize.
Who is he? How does he know things about me I didn't know myself?
Please let me find out who he is.
Sincerely,
Falling for my mystery man
STORY INFO:
Genre: contemporary
Tags: barebacking, college, cross-dressing men, disabilities, hurt/comfort, manties, masturbation, secret identity, strong HFN, voyeurism
Word Count: 10,031
EVENT: Love is an Open Road
Falling for Him on Goodreads (NSFW)
ePub | Mobi | PDF
Review Falling for Him on Goodreads