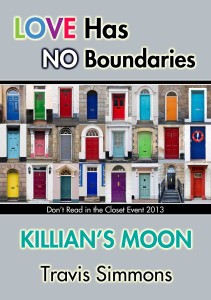 PHOTO DESCRIPTION:
Two men stand in a dark room, firelight creating a backdrop on a whitewashed wall behind them. They are staring into each other's eyes like they are the only two in the world that understand one another. They are in a strong, passionate embrace that only comes with ease to people who know each other intimately.
STORY LETTER:
He's going off to do this alone. And I have to let him. I know he's strong and capable and will be careful― as careful as he can afford to be. I know what the stakes are, and why I can't help him. But I have to hold him one more time, have to look into his eyes, remind him that he's taking my heart along for the ride.
I won't die if he doesn't make it back, but God knows I may never really live again either. If there are any kind of guardian spirits out there, please help him make it safely through― don't let this be the last time I feel him warm and alive and vibrant between my hands.
So, Dear Author, I'd like a little action, some angst, and whatever ending you feel will fit. You can even let him not make it home, or make it home in bad shape, but the love and grief would have to be there (and I sure wouldn't turn down a HFN or HEA)
No BDSM in this relationship― they are trying to be equals, even though the guy speaking (on the right) is perhaps older or more experienced or has special skills or talents (and yes, those could be paranormal.). Historical, fantasy, sci-fi, or contemporary are all fine. First or third person narrative.
Thanks,
Kaje
STORY INFO:
Genre: science fiction
Tags: space farming, moon mining, lake house, summer romance, sci-fi author, reunited
Word count: 12,444
*NB: This story was previously published in May 2013 by the author under the pseudonym Talus Ripley
Killian's Moon on Goodreads

PDF | Mobi | ePub
Review Killian's Moon on Goodreads