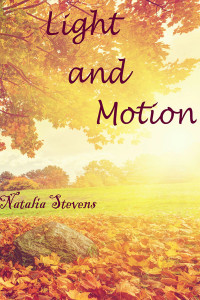 PHOTO DESCRIPTION:
A man sits on a hill holding a camera. There is a path behind him. Trees fill the background, and at least a few of them have leaves that are starting to change colors. The man is dressed in jeans, a flannel shirt, and hiking boots. He is wearing a backpack and is looking off to his left.
STORY LETTER:
Dear Author,
I live my life through the lens. Have you ever looked at old building in the morning light? It's like they come alive. You can almost see the horse carriages driving past. But buildings I love, it's the couples that get to me. I love my work as a photographer but I've been shooting too many weddings, too many couples in love. The closest thing to "love" I come is the occasional model in my hotel room.
I hope there will at least one scorching hot sex scene. It is not a requirement, but you would really make my day 🙂
Thank you!
Helna
STORY INFO:
Genre: contemporary
Tags: performance arts, visual arts, switch/versatile, humorous, hurt/comfort, reunited, weddings, public activity
Word Count: 21,652
Acknowledgements
Many thanks to Helna for the wonderful prompt and for all your encouragement. I hope the story is everything you were hoping for.
Thanks goes to Jbelle for being my wonderful beta.
Thank you to all my fellow authors for your support, encouragement, and advice. It was an amazing journey. So glad I got to be a part of it with you.
Thank you to the moderators of this event for their patience and hard work in making this event a reality.
EVENT: Love is an Open Road
Light and Motion on Goodreads
ePub | Mobi | PDF
Review Light and Motion on Goodreads