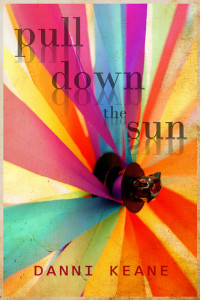 PHOTO DESCRIPTION:
The black-and-white photo shows two handsome, well-built, bare-chested young men, kissing passionately as they lie in the shallow waves on a beach. Still wearing their jeans, they look like they have tumbled into the water, so caught up in the moment and their love for each other they are oblivious to the world around them.
STORY LETTER:
Dear Author,
He was the boy I spent my summers with; every long, hot summer holiday by the beach. For six weeks every year, he was my best friend, my partner-in-crime, and eventually my first kiss, my first everything. And then one year, what should have been our last summer before university, he wasn't there. He didn't come back. I waited all summer. Now, ten years later, on a different beach, in a different town, another country, we run into each other and all those old feelings come rushing back.
Please, no BDSM or cheating, but plenty of UST and some flashbacks to the summers as children and teenagers before they parted would be lovely.
Sincerely,
Amy
STORY INFO:
Genre: contemporary
Tags: childhood friends, friends to lovers, first time, virgins, coming of age, hurt/comfort, summer love, reunited, British, public activity
Content Warnings: child abuse (off page), drug use, underage sex (not descriptive)
Word Count: 29,188
Acknowledgements
With special thanks to my lovely beta readers, Kim Alan and Sara Stanton. And of course, thanks to the whole M/M Romance Group's DRitC team for all of the hard work put into these events. It is truly appreciated.
EVENT: Love is an Open Road
Pull Down the Sun on Goodreads
ePub | Mobi | PDF
Review Pull Down the Sun on Goodreads