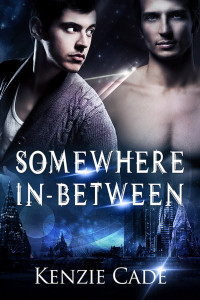 PHOTO DESCRIPTION:
Two men in a private moment embracing, both are bare above the waist. One stands with his back to the audience and the other with his face buried in the first's shoulder.
STORY LETTER:
Dear Author,
The King is Dead. Long Live the King. This is the only private moment he is going to get to grieve his father before the entire kingdom/country/empire/province/whatever will expect him to be the perfect picture of their newly crowned king. I'm just glad I could be there for him. He is so dedicated to his duty and is well-loved for it by his populace, I am sure he will put everyone else's needs before his own. I've loved him since we were children, two sons of nobility trained and raised together. I think something more could be growing between us but we have to take it slowly as the whole kingdom, etc is watching how the new king is going to settle into his role. I am beginning to hope that our comfortable friendship could grow into sweet happily ever after, with me by his side forever.
Sincerely,
Kathleen
P.S. This can be as fantasy, sci-fi, contemporary, etc as you like but the possibility of these two being openly together without tearing the kingdom apart is key. I am also good with any sexual orientation (gay, bi, pan…) that lets these two be together as well as cis, trans, or gender fluid/queer gender presentation. Plot and relationship are the most important things (better limited/no sex than too much sex). I would prefer no BDSM.
STORY INFO:
Genre: Science Fiction
Tags: friends to lovers, hurt/comfort, royalty, kidnapping, other world, politics
Word Count: 12,951
Acknowledgements
For Kathleen, thank you for this prompt. The picture and Dear Author letter are beautiful as is. I hope I did our guys justice. And for Gillian, you are a lifesaver. Thank you so much for everything.
EVENT: Love is an Open Road
Somewhere In-Between on Goodreads
ePub | Mobi | PDF
Review Somewhere In-Between on Goodreads