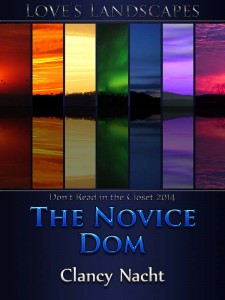 PHOTO DESCRIPTION:
Back of man on his knees holding his ankles
STORY LETTER:
Dear Author,
This is Reuben but most people call him Ruby. He's my first real sub. I've been a sexually dominant guy my whole life (I'm only 26) but a friend introduced me to the leather/BDSM scene just a couple months ago and it was like coming home. I've had the privilege of training with a respected and experienced Dom I met at one of the local munches and he set me up with Ruby as soon as he thought I was ready to fly solo. Tonight is our first scene together. Ruby is a relatively new sub, but he's still more experienced than I am. I've been standing here entirely too long just admiring how damn beautiful he is. My hands are shaking and my breathing is too fast. I can't let him see any of that because no one trust a nervous Dom. Everyone has to start somewhere and I'm starting right now.
Please― no humiliation, no extreme BDSM (ie blood, urine, scat, etc.) and must have a happy ending.
Thanks,
JM
STORY INFO:
Genre: contemporary
Tags: BDSM, sex swing, rimming, HFN, flogging, new Dom
Word Count: 2,788
EVENT: Love's Landscapes
The Novice Dom on Goodreads (NSFW)
ePub | Mobi | PDF
Review The Novice Dom on Goodreads