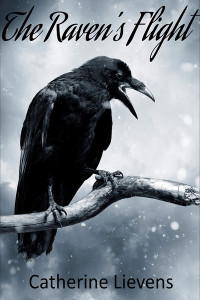 PHOTO DESCRIPTION:
The picture is a close-up of a gorgeous Native American man. His long, black hair moves with the wind and flows against his right shoulder. His dark eyes are looking straight at you, and you can almost feel them on your skin. His arms are crossed on his hairless chest, and there's a barbed wire tattoo wrapped around his upper right arm. His plump, pink lips are highlighted by the dark stubble on his cheeks.
STORY LETTER:
Dear Author,
I have never ventured far from home. Being a shifter keeps me from becoming a part of society, but it seems that society is beginning to infringe on my territory. They, the humans, are all so full of themselves and think they are entitled to my land. But there is one man, who stands up to the others, who stands on his own… he draws my attention. Why?
Sincerely,
Raevyn

P.S. I would prefer a non-wolf shifter, but something strong. I would like for the human to be a smaller, more flamboyant man. Please no rape or torture. And I really want an HEA.
STORY INFO:
Genre: contemporary, paranormal
Tags: shifters non wolf/cat, reclusive character, smart mouth character, stubborn-as-a-mule-men, camping
Word Count: 35,638
EVENT: Love is an Open Road
The Raven's Flight on Goodreads
ePub | Mobi | PDF
Review The Raven's Flight on Goodreads