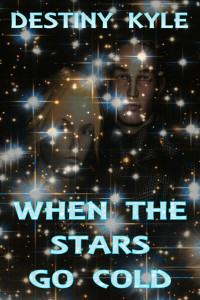 PHOTO DESCRIPTION:
The two pictures show two different guys. The first one is black-haired, gray-eyed and has pointy ears. He is holding his head with one hand, as if something bad has happened and he is wondering what to do. The second one is blond, blue-eyed, and is sitting in shallow water like he has tripped and fallen.
STORY LETTER:
Dear Author,
(Guy 1) He is a trained and seasoned warrior. Perhaps he is a defender, a mercenary for hire, a bodyguard. A shadow that follows you, without you knowing. Are his intentions good/bad? He had seen and experienced more than most in his life. Is he mortal? Does he age slower than normal humans? He appears to be a man who has always known the world, the good and the bad. He seems to be focused, solid. He knows what and when to expect certain things. Then he meets (intentionally or not?) (Guy 2) and his life is flipped inside out.
(Guy 2) He is clumsy and innocent/naive. He has heard of the evil/bad, but has never experienced it first-hand. The people that surround him have both good and bad intentions. Is he just a pawn in some people's eyes? Viewed more like a 'product' or 'doll'. Born with the ability to bear children. (He knows and is educated about being a bearer). Is he (completely) human? Does he know of his true origins? Then he sees him (Guy 1) and his sheltered world changes.
They live two very different lives, but something brought them together. I don't want cheating. It's a mpreg story, so some details about the mpreg part (the process and birthing) would be fantastic!
If the author feels rape is part of the story (of the bearers/anyone), I don't want my MCs to be a victim of this. Attempted rape, would be tolerated, if the author felt it.
Sincerely,
STORY INFO:
Genre: science fiction
Tags: outer space, mpreg, aliens, disease, tragedy, flashbacks, military, captain, family politics, established couple, grief
Content Warnings: death of secondary character, death of a child
Word Count: 35,292
Acknowledgements
This is my first story destined to reach readers. Writing it has definitely been exciting, but also a long and shaky process. In the end, this story would have never happened without a few people I want to give special thanks.
First and foremost, thank you Raevyn, Shaz and SueM for the obvious reasons; creating this event and giving my imagination the possibility to go wild.
Second, a very big thank you goes to Jeanne for the wonderful pictures and prompt.
Next, a huge thanks goes to Ali MacLagan, who volunteered to be my beta without knowing how much trouble she was getting herself into. In addition to being a talk buddy and a supporter whenever I got confused, blocked, or stressed, she has been a wonderful beta and helped me kick this story into shape.
Another person who deserves a very special thanks is my editor Gabby Heckmann, who had the patience to help me add in extra things at the last moment and found me when I got lost in the translations.
Also, thanks to the Proofreaders, Quality Assurance, Formatters, and the Second Level Editor for their roles in making this story the best it could be.
Last, but not least, thank you very much to Gabbo De La Parra who made the beautiful cover.
EVENT: Love is an Open Road
When the Stars Go Cold on Goodreads
ePub | Mobi | PDF
Review When the Stars Go Cold on Goodreads