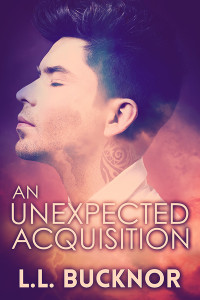 PHOTO DESCRIPTION:
Two men sitting over candlelight, one is seminude and looking frustrated. The other is nude, bound in rope, and passed out.
STORY LETTER:
Dear Author,
What do I have to do to get this guy's attention?! Over the years I've been there for him when he's needed me. I've mooned over him, sent him flowers, I even gave him a cat! How can he not know I'm in love with him? I know he's clueless, but I'd hoped he'd notice me by now. So what if I've had to basically kidnap him, and tie him up, just to get him to, finally, have a romantic meal with me? When he wakes up, well… I haven't thought that far ahead yet. I'm acting on desperation here. But I'm really hoping that when he does, he'll finally see me.
I'd love some comedy but also some moments of unrequited longing from our MC. I'd like for them to be either best friends or business partners.
There doesn't necessarily have to be sex, but if you could include a scorching hot first kiss, that would make my day.
Sincerely,
Kristan
STORY INFO:
Genre: contemporary
Tags: accountant, business owner, coworkers, friends to lovers, frottage, humor, light bondage, men with pets, slow burn/UST
Word Count: 28,116
Dedication
Dedicated to my M. ~ Love you more than words on a page.
A, K & L ~ Thanks from the bottom of my heart for all the help.
A million thanks to this event and the team!! Raevyn, Barb― thank you!!
Big thank you to Kristan for a fun prompt.
EVENT: Love is an Open Road
An Unexpected Acquisition on Goodreads (NSFW)
ePub | Mobi | PDF
Review An Unexpected Acquisition on Goodreads