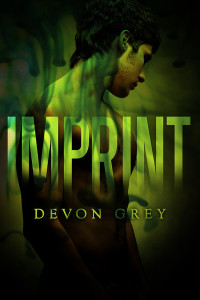 PHOTO DESCRIPTION:
Two men embrace against a chain-link fence. The taller man, his back to us, wears a black tank top and a heavy necklace. His head is shaved and a light stubble dusts his jawline. He cradles his partner's head gently as he embraces him, pinning him to the fence. The second man looks into our eyes, his gaze full of secret knowledge, as he brings his strong, work-roughened hand up to rest upon his partner's shoulder.
STORY LETTER:
Dear Author,
He holds me as though I am precious. As though he can protect me.
He's wrong on both counts. The only thing I understand is survival.
Please help me to find happiness.
Thank you.
Sincerely,
Sofia
STORY INFO:
Genre: paranormal, horror
Tags: police, homophobia, psychic abilities, abuse, HFN
Content Warnings: rape, non-consensual, off-page implied rape and/or abuse of minors, violence to people and (off-page) animals, homicide and other crimes, torture
Word Count: 25,643
Acknowledgements
Thank you to Sofia for providing such an arresting and tempting prompt; I just couldn't resist. I also appreciate your continued enthusiasm and interest, which kept me energized throughout the creative process. I can only hope that the story lives up to your expectations. A heartfelt thanks to my betas: Emma Sea, Vivian and Eve – without their belief, constant support, amazing feedback, and open ears, I wouldn't have finished the first page. Any remaining faults or errors are entirely mine as I just can't resist tweaking just one more thing. Fifty times. Also thanks to the Moderators for all of their help with this amazing event.
EVENT: Love is an Open Road
Imprint on Goodreads
ePub | Mobi | PDF
Review Imprint on Goodreads