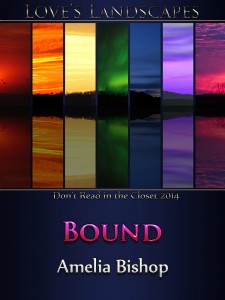 PHOTO DESCRIPTION:
A thin man, wearing only underwear, lies on his side in a low bed with a thin mattress. He appears to be sleeping, though daylight streams in through a window above him. No blanket covers him. A bottle sits on the floor by his side.
STORY LETTER:
Dear Author,

When I was told I would never walk again and would be stuck in a wheelchair the rest of my life something inside me broke. I put up a cold and tough front to keep everyone at arm's length; it's easier that way. No one could ever love a man whose body is covered in scars, whose legs will never work again, who's lost himself.
** This story can be m/m or m/m/m. I want this story to have a BDSM theme with the man in the wheelchair as the sub. And it would be nice to have more than one POV but is not necessary. An HEA/HFN is a must. Thank you.

Sincerely,

A.J.
STORY INFO:
Genre: contemporary
Tags: accountant, BDSM, disabilities, grief, hurt/comfort, physical therapist, switch, wheelchair
Word Count: 21,487
EVENT: Love's Landscapes
Bound on Goodreads (NSFW)
ePub | Mobi | PDF
Review Bound on Goodreads