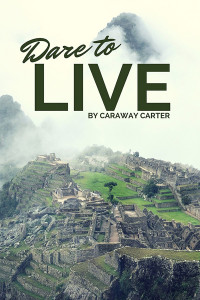 *There is no image for this prompt.*
STORY LETTER:
Dear Author,
These two, relatively fit, guys were born in the 1950's, so their passions will never reach the twice-per-day-Olympics that remind many men of their youth. Something larger must bind them together. One has his mixed Irish genes showing (visualize Seeley Booth in his late fifties), while the other has the graying reminder of a coal-black treasure trail leading from his chest to his nether regions (visualize former NJ Governor Jim McGreevey). They survived the AIDS epidemic untouched by the virus, but of course it will have left scars of other kinds. Both have lost many friends and a few lovers. Communion, connection and companionship will build their trust, love and sexual desire as they check out the old adage: "If you still love him after travelling with him for a month, you can live with him forever." A gay group tour following the Inca trail to Machu Picchu might test their commitment, but you choose the destination that works for your characters.
I would prefer the bond between them not be made with S&M / B&D glue.
Sincerely,
Mateo
STORY INFO:
Genre: contemporary
Tags: friends to lovers, over age 40, grieving, widowers, hiking, Machu Picchu, sweet/no sex, hurt/comfort
Content Warnings: cancer, death of partners
Word Count: 19,120
Dedication
I would like to dedicate this book to my husbear, Adam. I look forward to our golden years.
EVENT: Love is an Open Road
Dare to Live on Goodreads
ePub | Mobi | PDF
Review Dare to Live on Goodreads