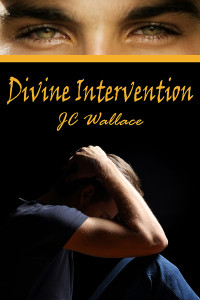 PHOTO DESCRIPTION:
Photo 1: A man in tight leggings with a muscular body faces away from the camera. His head is down and he's holding his hands in front of him.
Photo 2: A very attractive man looks at the camera. He is young, with smooth, unmarred skin. His eyes are blue. He is in good shape, strong, and he takes care of himself. His body is lean, muscular, and he doesn't have any scars. He is beautiful and he knows it.
STORY LETTER:
Dear Author,
I see two guys― both strong willed.
MC1: big, dark and brooding. A car accident a year ago has left his body broken and scarred. As an active sportsman, he used to be proud of the way his body would do what he wanted. With a perfectionist nature, he always drove himself to perform harder and better. Now he's a recluse, unwilling to look at himself or be seen by others. He knows he's ugly and useless, so he has no interest in the latest of his sister's attempts to force him into the world. He managed to scare the others off before they even got through his door. He intends for this one to be no different, especially once he sees how perfect the guy would have been for him before the accident. His sister has set him up!
MC2: a massage therapist with a special interest in rehabilitation. He's been enlisted to gain access to the fortress and force the man to rehabilitate his body and attitude. Mission accepted. Caring and compassionate, but tough, MC2 has no intention of being chased away. His stubbornness is legendary amongst friends and family. What he isn't prepared for is the powerful attraction he has to try to resist. He can see the amazing man behind the gruff exterior, although sometimes even the gruffness can be so very hot!
I'd love angst, heat and a HEA.
Sincerely,
Mel
STORY INFO:
Genre: contemporary
Tags: hurt/comfort, lawyer, medical personnel, PTSD, sportsman, accident, recluse
Word Count: 40,826
EVENT: Love is an Open Road
Divine Intervention on Goodreads
ePub | Mobi | PDF
Review Divine Intervention on Goodreads